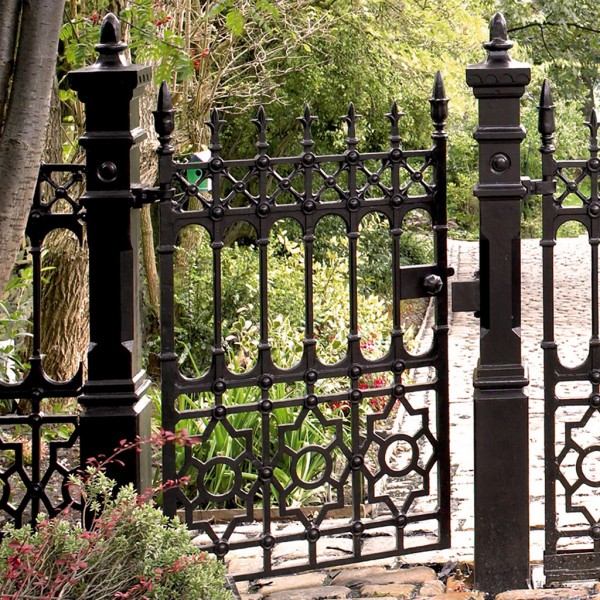 Look around historic Savannah, and you will see lasting reminders everywhere of the superiority and longevity of cast iron gates and railings.
Poor quality steel and aluminum gates have come and gone – and let's not even get started on fabricated gates. But there's clear visible evidence of an indisputable fact: cast iron gates last the course in Savannah's humid climate.
Given this glaring fact, it seems strange that anyone would choose anything other than cast iron gates when restoring a property. They may be slightly more expensive than some alternatives initially, but they will be there for succeeding generations.
This makes iron gates the most prudent investment for anyone looking to improve their home, drive or public street furnishings. However, there's evidence of something else from the past heritage of Savannah, and it's that iron gates not only last but can be hugely imposing statements of fine craft and beauty.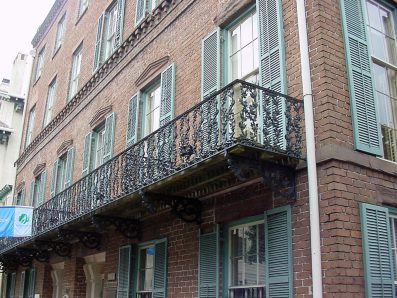 And, this is where Heritage Cast Iron USA comes in, because we are the premier supplier of decorative iron gates. As with those gates that dot the landscape from over a century ago, Heritage has resurrected the same levels of craftsmanship, and their collections are based on original 19th century Victorian designs.
There is simply no equal for the quality and the price of the cast iron gates provided by Heritage Cast Iron USA, which can make a bold and beautiful statement on your driveway or home and will add long term value to your most important investment, your home. But don't think that everything about Heritage enshrines a traditional approach, you'll find our approach to pricing thoroughly modern and therefore competitive.
Call us now toll free on 1-877-855-4766 or send us an Email.
We will be delighted to discuss your iron gates requirements in and then supply a no-obligations quotation.
Historically Accurate Gates and Railings
Heritage Cast Iron USA gates, fences and railings have been approved in many American cities by Architectural Historic Review Boards, Preservation Councils, Landmark Preservation Committees and even the National Park Service. Savannah has large districts within which historically accurate, period ironwork is not only desired but required. And not only traditional homes but also parks, public buildings, street furnishings and regeneration and restoration projects.
Why Cast Iron Gates Makes Sense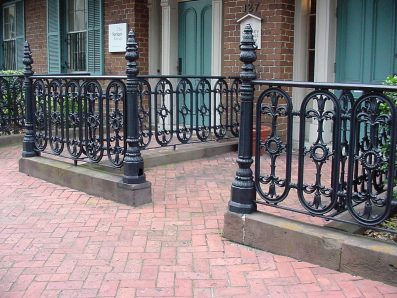 Cast iron gates and fencing have a long lifespan, and are one of the world's most durable and recyclable materials. Cast Iron is hugely resistant to corrosion, even salt air and water, and so are eco-friendly, meaning less unnecessary carbon-generating energy remaking and re-installing lesser products again and again when they deteriorate. The long term ownership costs of cast iron gates deliver far greater value compared to fabricated steel gates gates and fence which quickly turn to rot in humid environments like Savannah's unless they are constantly painted and galvanized.